I was cool for about a year.
Moderately speaking, of course. Nothing in the vein of a Clooney or a Gosling or even a Van Der Beek. But from summer of '96 to spring of '97, I was mildly cool. I was a rising senior. I'd had a girlfriend or two. I owned a letter jacket. (OK, fine, I'd lettered in Band, but that's beside the point.) And my parents had just handed down to me their '86 Toyota Cressida. I called it "The Blue Hornet." There was an antennae you could raise and lower electronically. I loved that car.
Whenever I look back on that year, an involuntary smile creeps onto my face. I still remember how things kicked off: summer youth camp at Glorieta (where every good Texas Baptist learned to operate paddle boats and walk worship aisles). I signed up for a group called "Creative Movement," which ended up just being an amateur rendition of Stomp!, a pop-cultural touchstone at the time. There was a girl in the group named Esther. She was from Phoenix. I played it cool. On the last night of camp, our group performed a Stomp!-like piece interspersed with Bible verses about making music to the Lord. I thrashed a cluster of tall cardboard boxes with a pair of empty Mountain Dew bottles. The girls in my youth group had dressed me in a cool jacket and sunglasses. Kids cheered during my solo, and afterward some asked me if I played drums. Later that night, Esther and I went for a stroll to the prayer garden.
This set the tone for a generally good senior year. Varsity soccer player, section leader in marching band, senior editor of the literary magazine, film reviewer for the local paper, and state champion polka band co-creator. (One of those is not like the others.) On top of that, I wasn't required to take a math class, which allowed me to take Creative Writing for a second time. (Nerd!) And a couple of girls liked me. I mean, I hardly knew them, but I found out they legitimately liked me. Me!
Hindsight is eagle-eyed, as we all eventually learn. I now understand that the reason this felt like my year of "cool" was because of an intermingled sense of personal independence and social confidence. Prior to '96, I had been the target of bullies, couldn't yet drive on my own, and had few accolades to claim. But during my senior year, it felt as if I'd busted out of those prisons. I was free to creatively write my own future, and free as well to turn a deaf ear to any criticism that narrative received.
In reality, I was just some punk kid emerging from his adolescent cocoon and marveling at his brand new pair of wings. I didn't know then that I was bound to fly in the same general direction as every other young adult, dodging frog tongues as I sought flowers. I didn't anticipate the long line of dilemmas lying in wait just over the horizon. Soon enough, the shiny, confident veneer in which I'd basked would grow scuffed and worn by numerous new concerns – college transfers, incompatible relationships, career disillusionment, lack of money, lack of opportunities, lack of motor oil in my car's rapidly deteriorating engine…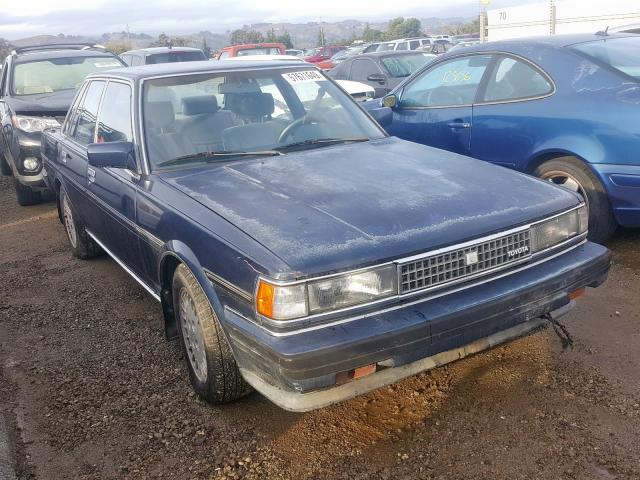 What from time to time I find myself missing the most about my younger self and my year of "cool" was not individual moments – stage performances, prayer garden strolls, playoff games – but rather that uninhibited intermingling of independence and confidence. Like a man gradually losing his eyesight or his hearing, I often feel as if these senses have consistently faded the longer I've dwelled in adulthood. Oh, there's been the occasional burst of inspiration or creative fervor over the years, but these always felt subordinate to the permissions and acknowledgments of other people. They were delivered into the world under the conditions of need and appreciation. And when it came to being a pastor, no matter the positive and self-possessed persona I labored to inhabit, I certainly never felt truly independent or confident as a pastor. It's the same way that a paramecium cannot feel independent or confident when it's pressed beneath the lens of a microscope. Your purpose is to provide insight, yes, but it's also to be shrewdly evaluated.
Here, then, is what I've come to wonder about the gospel. For all our pious talk of denying ourselves and taking up our crosses, of decreasing that He may increase, of humbling ourselves and embracing meekness and becoming a servant to all, of glorying in a magnificent defeat … where is there room for the independence and confidence I knew, if only briefly, as a younger man?
Was it merely youthful arrogance to live that memorable year untroubled by limitations and heedless of criticism? Or might it have actually been closer to the childlike faith of which Jesus speaks than the faith by which I currently live, where the chronic trials of adulthood cause me to tremble and the perceived indifference of colleagues leaves me ashamed?
How I long for a return to days unstained by weakness, for a season unmarred by habitual fault-finders! And I continue to wonder: is this God's will for my life, or is it only my will for my life?
Such a desire seems suitable, doesn't it? Even noble? What's so wrong with confidence? And yet, there is something to be said for limitations and reproof, is there not? We have no shortage of specimens in our world today choosing to ignore the pangs of conscience, living without scruples or shame. There but for the grace of my Lord and Savior go I.
Last week, I was speaking with a group of students about fear and anxiety, and 2 Timothy 1:7 came up: "For God gave us a spirit not of fear but of power and love and self-control." Wise words from the Apostle Paul to his wet-behind-the-ears protégé, and as good a reminder as any that anxiety and worry are not meant to control us. Yet I cannot help but question the intended meaning of these terms, "power" and "love" and "self-control." The latter, sophronismós, refers to "a soundness of mind."
I was moderately cool for a year. Or, at least, I felt moderately cool. And what is coolness after all but a feeling? It's that feeling I'd like to recover, but I also worry that feeling is not only irrecoverable but possibly also irresponsible. Was I of a sound mind back then, or can soundness of mind – specifically the kind Paul refers to – come only after a season of wide-eyed naïveté and low-stakes recklessness?
I wonder more and more these days, whenever I come face to face with my own doubts and vacillations and indecisiveness, was I better off back then? Was I closer in the early days of manhood to the kind of man God desires to use? Could it be that emerging adult who lacked forethought and pragmatism was actually of more sound mind than the seasoned adult who now lacks all nerve and aplomb? Perhaps the once immaturely confident seventeen-year-old was in better touch with the triad of power, love, and self-control than the now soberly circumspect forty-two-year-old. Or perhaps not.
Perhaps all these thoughts are simply what comes when you cross the threshold that separates growing up from growing old.
Only God knows. But, even if I can't do anything about it sans a time machine, I'd like at least an inkling of an idea, too.